Communications and Economic Development Officer
Rushden Town Council is looking for a full time (37 hours) Communications/Economic Development Officer
You will be a creative and flexible communications professional who will use your skills to develop and implement internal and external communications campaigns to engage with a wide range of stakeholders including residents, community groups, local authorities and local businesses.
Ideally Educated to degree level (but not essential) , preferably in a marketing/communications professional qualification, you will have experience of developing and implementing promotional and communications campaigns and events across a variety of media and be keen to demonstrate your initiative and creativity as someone familiar with web and print production as well as with the use of social media.
This role will play a part in helping Rushden Town Council to achieve its plans for delivering various projects, generating income from external funding and ensuring the residents of Rushden and other stakeholders are kept fully informed of all our projects and day-today achievements.
Engage  with current business and new business and develop an economic strategy for the town
Job details
Job type
Full Time
Contract
Permanent
Industry
Public Sector
Location
Rushden
Salary
LC2 Scale 18-23 (£24,313 – £26,999)
Posted on 3rd September 2019
Ends on 7th October 2019
To apply for this position please give Vivienne Prodger a call on 01933316216
Employer details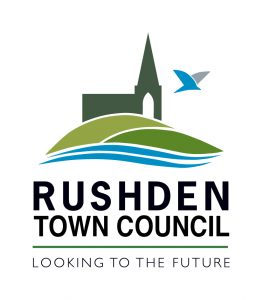 Employer
Rushden Town Council
About Rushden Town Council
Rushden Town Council
Contact Details
Vivienne Prodger
clerk@rushdentowncouncil.gov.uk
01933316216