A journey through the Nene Wetlands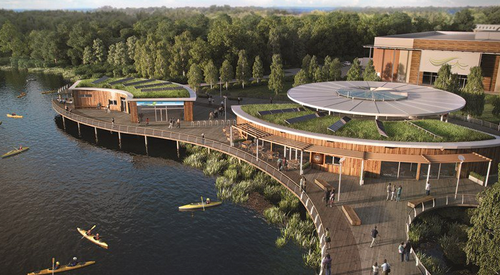 Covent Garden-style street performances and characters from nature and history will soon be inviting Rushden shoppers to explore the wildlife spectacles on their doorstep thanks to a ground-breaking wildlife and heritage project.
The Wildlife Trust for Bedfordshire, Cambridgeshire and Northamptonshire's (BCN) Into the Valley has secured  £662,800 from the Heritage Lottery Fund to:
• Create a major new 270-hectare nature reserve – the Nene Wetlands – from seven disconnected wildlife areas, three of which are currently closed to the public.
• Protect, restore, and manage new and existing habitats for wildlife – providing new access routes and interpretation will complement the outstanding natural value of the site as an internationally important destination for breeding and overwintering birds.
Into the Valley will encourage shoppers at the Rushden Lakes leisure and shopping destination – due to open in spring 2017 – to embark on an adventure through nature and time at a place where wildlife, industrial history and modern retail culture come face-to-face.
Shoppers will be invited to take a walk down Wild Street from the precinct to the natural world. Wildlife and historical characters will introduce Secret Spectacles beamed live to screens in the Visitor Centre; a new path network will bring people up close and personal to the sights and sounds of nature; and an interactive programme of learning and experience activities will inspire young and old to get involved and become wildlife enthusiasts.
The developer of the Rushden Lakes centre, LXB, is also funding a major new lakeside Visitor Centre – the first for Wildlife Trust BCN. This will act as a gateway for people to access and enjoy the wildlife of the Nene Wetlands. The eco building will be zero energy and will also feature a green roof which will absorb rainwater, provide insulation and create wildlife habitat.
This section of the River Nene, and its connected gravel pits, is essential for the journeys of more than 20,000 migratory birds each year. It is known as one of the best places in the world to enjoy the spectacle of thousands of overwintering birds.
It is expected that more than 500,000 people will visit the Nene Wetlands each year. The Nene Wetlands will offer everything from easily accessible areas to quiet tranquil experiences, something for everyone from shoppers to expert naturalists!