Santa's Sleigh runs cancelled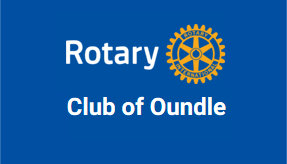 It is with sadness and regret that Oundle Rotary has decided to cancel Santa's Sleigh runs this year.  When inspecting the sleigh for its yearly maintenance it was evident that it needed some work, together with an overhaul of the sound system and lights, and a Health & Safety update to fit a seatbelt for Father Christmas.
We also learnt that our regular driver was unable to fulfil the role this year, and the secure yard where we keep the sleigh for the fortnight of the Sleigh runs was no longer available to us.  Together with a reduced number of people to go out each night with the sleigh we had no alternative but to cancel the schedule this year.  We know already from those who have shared this news that we will be disappointing many children and we will miss seeing the delight this annual event brings.
Also looking to the future, we would like to find a permanent site where the sleigh can be housed.  If you have or know someone who has enough room to take the flat bed trailer and the sleigh which sits on top, please let us know.
We are now working hard to raise the necessary funds to complete the work that is required and approaching various organisations to help with manpower for the two weeks when the sleigh is out in December 2019.
If you feel you can offer us any help to make sure the sleigh is on the road in December 2019 we should be very grateful to hear from you.  Please email oundlerotary@gmail.com