Spotlight on Rushden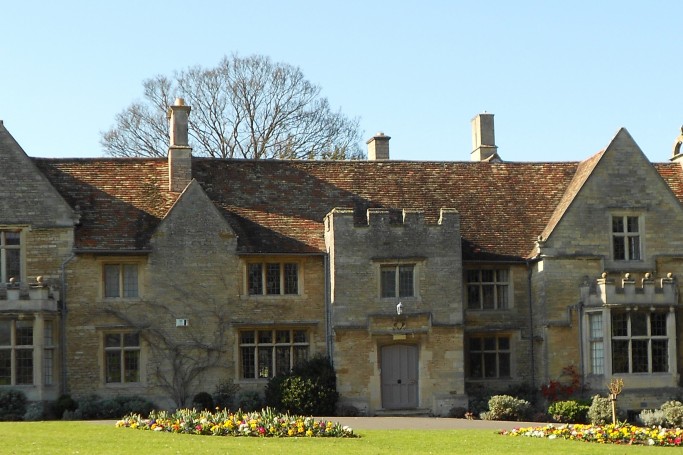 Rushden High Street has seen the opening of a new and quite unusual shop, the House of Venom Reptiles. The shop sells a variety of reptiles, reptile products and is equipped with everything to suit the beginner through to an experienced reptile handler.
Stop 4 Beer
The former Post Office building in College Street (built in 1939) is now the town's first micropub and bottleshop. The Hopmaster General opened its doors at the end of last year and is proving to be an exciting venue to visit and enjoy a craft beer or real ale in a friendly and fun atmosphere. Customers can choose from a range of draught, bottled and canned craft beers and real ales as well as ciders, wine, spirits, soft drinks and a number of bar snacks. The new micropub has created five part-time jobs and has brought empty premises back into use. The  opening hours are midday until 11pm seven days a week with last orders at 10.30pm daily.
Colemans Craft Warehouse
Colemans Craft Warehouse at Brindley Close, Rushden has recently reopened after a complete refurbishment which includes the opening of a brand new café. A variety of craft Demonstration days and workshops are held at the warehouse on the first Saturday of every month. Please visit www.colemansonline.co.uk for further information.
Ma's Buttons and Haberdashery
Ma's Buttons and Haberdashery is a wellstocked shop run by a mother and daughter team. The shop is located just off the high street and has lots of craft wares on offer. Sadly haberdashery shops had all but disappeared from our high streets but a renewed interest in sewing and craft has prompted a revival in the industry. We are delighted Rushden has this unique shop. The business started as a local indoor market and has rapidly expanded into a shop and a growing online business which offers an excellent click and collect service. For more information visit www.masbuttons.co.uk
Cherry Pharmacy
Cherry Pharmacy is well placed in the centre of the high street and is home to Rushden's busy Post Office. The pharmacy is a friendly family run business selling a wide range of beauty and healthcare products. Inside there is an extensive perfume counter offering a welcome one to one shopping experience.
Richard James Estate Agents
Richard James Estate Agents in the High Street are the proud winners of the Relocation Agent Network Agent of the year in 2016. The award demonstrates the team's outstanding commitment and dedication to all its customers.
As part of the Great British Spring Clean (3rd–5th March 2017) Rushden Town Council is launching its High Street Improvement programme, phase one of which includes a deep clean of the High Street commencing at the end of January, followed by new floral planters, refurbishment of street furniture, the installation of new interesting interpretation boards and the introduction of a community wide project to bring the "pride back" to Rushden.
Events in Rushden – 2017
A number of exciting events are already planned for Rushden in 2017, including:
• The Mayor's Civic Dinner – Friday 17th February
• St George's Day – Saturday April 22nd
• Rushden Party Week – Friday 30th June to Sunday 9th July
• Soap Box Derby – Friday 30th June (to be confirmed)
• Party in the Park – Saturday 8th July
• Proms in the Park – Saturday 2nd September
• Bark in the Park – Sunday 3rd September
• Rushden Fireworks Night – November
• Rushden Christmas Lights Switch On – Saturday 25th November
Rushden Town Partnership
Rushden Town Council works closely with Rushden Town Partnership (RTP), a community organisation that was set up to develop a genuine and effective partnership with businesses and community groups in Rushden. Details of how businesses and organisations can join the partnership can be found at www.rushdentown.org.uk. RTP organise regular networking opportunities for local businesses and community groups. The next business networking meeting is scheduled as a breakfast meeting, 7 for 7.30am on Tuesday 24th January 2017 at Serve, 19 Church Street, Rushden.
Rushden Town Council are pleased to continue their support for local businesses through a Shopfront grants scheme. The scheme is open to all businesses who need help with the refurbishment of shopfronts up to a maximum of £500. To obtain further details please visit http://www.rushdentowncouncil.gov.uk/ or contact the town clerk for an application form.
Rushden Lakes
The construction of phase one of this exciting development is well under way and is looking to open in July of this year. This phase will be anchored by the retail stores House of Fraser, Marks & Spencer and Primark.