Trio jailed for 30 years for drug deals worth millions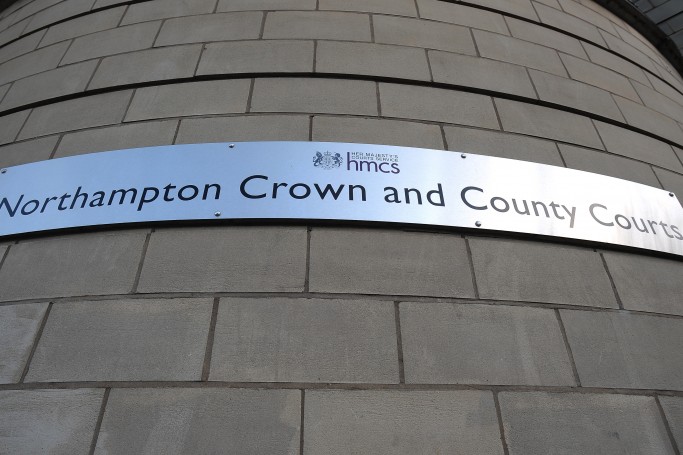 Three men have been jailed for nearly 30 years combined after a street deal in Northamptonshire exposed an organised Class A supply chain.
In November 2014 three local men were arrested by Northamptonshire Police after a quantity of cocaine was seized by police on a Rushden street.
The men were 44-year-old Steven Ellis, Shaun Davies, aged 43 and Jack Gentle, aged 25.
Further enquiries by the East Midlands Special Operations Unit (EMSOU) revealed two further transactions between the group over a four-day period totalling up to half a kilogram of cocaine, worth £14,640.
Even more significantly, what also emerged was Ellis' involvement in a supply chain dating back to 2012 involving more than 60kg of cocaine supply with other sub-dealers. At street level purity the cocaine would have been worth over £3million.
During the investigation, officers attempted to stop Gentle while he drove his Audi along John Street, Rushden. During the attempt, Gentle fled from the car and was stopped at a nearby toilet block where he was attempting to dispose of the car keys down the toilet. A search of his car revealed 122.51g of cocaine.
A subsequent search of his house revealed scales and a further 5.59g of cocaine. Also seized from the house were 1195g of drying cannabis and growing plants.
Davis was later arrested and found to be in possession of £1,052 cash. When Ellis was arrested, officers seized £1,090 from him, and later discovered £2,450 at his home. At Northampton Crown Court on Friday 20th January 2017 all three were jailed as follows:
Steven John Ellis, of Mill Road in Bozeat, pleaded guilty to conspiracy to supply Class A drugs and being concerned in the supply of Class A drugs. He was sentenced to nine years and four months for the first count and 13 years and four months for the second, to run concurrently. He was also sentenced to eight months for a POCA offence.
Shaun Eugene Davis, of Woodpecker Drive in Billing Aquadrome, admitted being concerned in the conspiracy to supply of Class A drugs. He received eight years and four months. He was also sentenced to three months to be served consecutively, for failing to disclose his phone PIN, which is an offence under the RIPA Act.
Jack Andrew Gentle, of Crabb Street in Rushden, also admitted his part in the conspiracy to supply Class A drugs, along with the production and supply of cannabis after a grow was discovered at his home. He was imprisoned for four years and seven months.